Mind Reader is a chance game on Subeta.
How to Play
[
]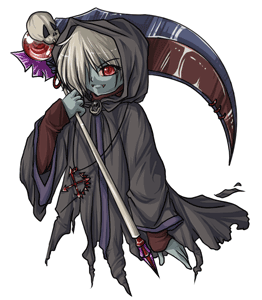 Belial now runs the game. He will ask a question starting with a two choice option. As you progress, more choices are added to make it harder to guess. After each round, if you guessed correctly, you have the choice to walk away with the winnings or to continue. You are abl to play 25 times with a Gold Account.
Previous Gameplay
[
]
You play this game with one of your pets, chosen at random, and all you need to do is guess which colour they are thinking of. It costs nothing to play this game. When you first start there will be three coloured clouds to choose from:




You select one button underneath the clouds to pick which one you think your pet is thinking of. If you guessed correctly you will win 200 sP. If you guessed incorrectly your pet will tell you which colour they were really thinking of. If you have a Gold Account you will be able to play 45 times, if you don't have a gold account you will be able to play 20 times.
Prizes
[
]
There are game prizes that can be won by collecting your winnings.
Achievements
[
]
Mind Reader - Read your pets mind!
Mind Reading Master - Read your pets mind 15 times!
External Links
[
]